If you are a practising Catholic and want to meet and date genuine Catholic girls and women, or be dated by genuine Catholic men, you have found the right place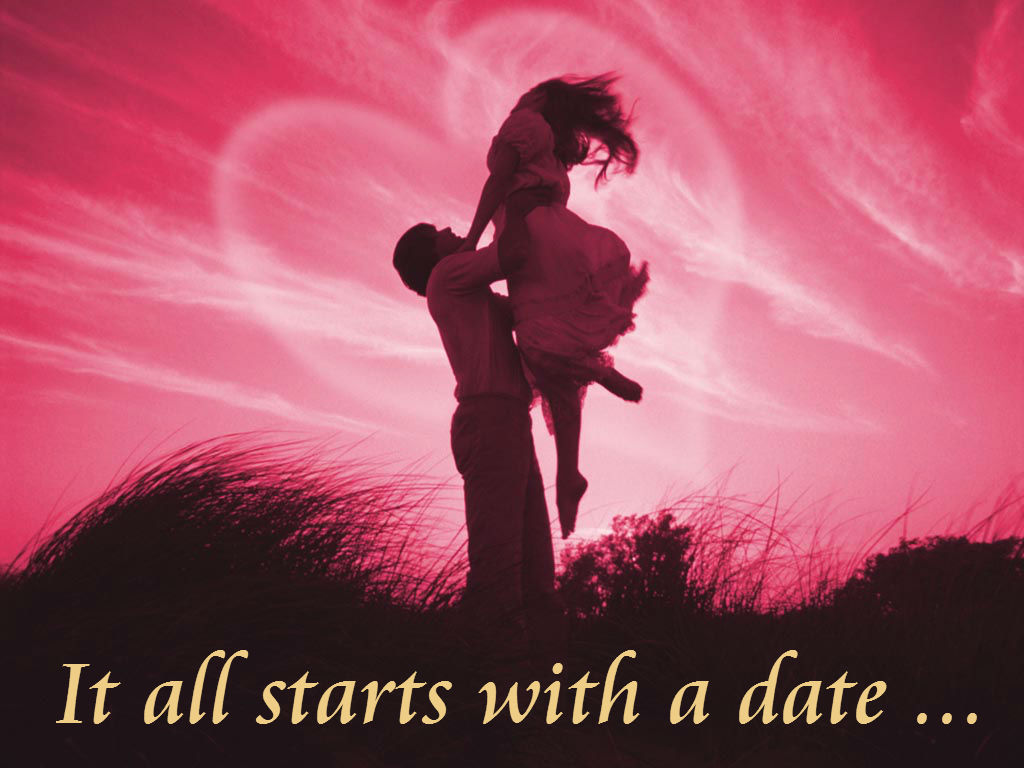 Some of the very first words of Sacred Scripture are: And the Lord God said: "It is not good for man to be alone …" Why not banish loneliness forever. Hundreds of others have. No one deserves to be lonely.
If you want to meet and date
genuine
Catholic girls and women or be dated by
genuine
Catholic men, you have come to the right place. Whether you are seeking to marry, looking for romance and that someone special, or merely want to enlarge your circle of Catholic friends, the Catholic Unattached Directory is a safe forum that guarantees to catapult your chances of success to new heights.
The Catholic Unattached Directory has been cleverly designed so that you don't need to part with a cent of your hard-earned money until you are confident it will work for you.
We have achieved this by designing two levels of membership: the first level is completely
FREE
. FREE
membership allows you to explore all your would-be contacts at your leisure and decide in your own time whether there are enough potential contacts of interest to you to make it worth your while upgrading to subscription membership.
FREE
members are also encouraged to upload their own profiles and photos so that other members can see them and engage with them.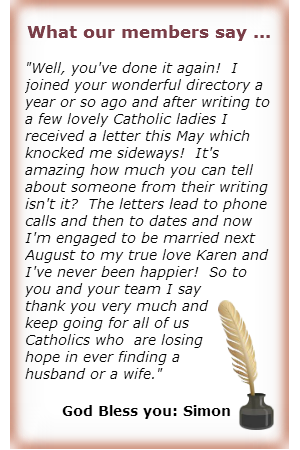 The second level of membership is subscription membership. The difference between
FREE
and subscription membership is simple: free members can look at the profiles and pictures of potential contacts, but they cannot contact them - think of it as like a licence to window shop. Subscription members can contact other members by merely clicking a button adjacent to their profile; this will take you to that member's inbox, where you can leave a message, similarly, other members contact you by leaving a message in your own secure inbox.
Upgrading to subscription membership when you are ready is simple, you merely have to make a small contribution to the cost of the site. And we guarantee that you will be pleasantly surprised just how inexpensive this is. We charge, for as many introductions as we can find, less than one-sixth of what some of our commercial rivals charge for just one introduction! And, bear in mind that the number of contacts we can offer you will sometimes amount to several hundred - this makes us at least a thousand times more competitively priced than some of our commercial rivals! Further, we even have an easy payment scheme that enables you to pay monthly if you prefer. The monthly payment system as the added bonus of makes it possible for you to join for as long or short a period as you like.
FREE
BONUS
: but you don't even need to become a subscription member to claim your
FREE
e-book on love and marriage. As soon as you have registered for
FREE
membership you are entitled to download as many copies of this classic as you wish.
Note: Whilst the majority of our members are marriage minded,
not everyone who joins the Directory is seeking marriage; some are looking for companionship or to increase their circle of Catholic friends. Click
HERE
to learn more.